Wednesday, September 14, 2011 (1:57 am)
By Joseph DeCaro, Worthy News Correspondent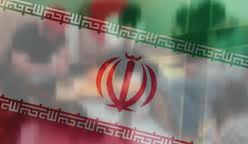 TEHRAN, IRAN (Worthy News)– Two Azeri converts from Islam were both released temporarily on $40,000 bail after appearing before two separate court hearings.
Vahid Rufegar and Reza Kahnamooee were first accused of apostasy, but this charge was later dropped after they were accused of "propagating anti-government ideas against the regime and threatening the national security"; the judge ordered their release on $20,000 bail each.
In July 2011, Rufegar and Kahnamooee were traveling in Kalibar where they were stopped by agents of the Ministry of State Security of the Islamic Republic; eyewitness reports reveal that the agents began punching and kicking the two young Christians when they discovered the pair possessed Bibles.
Copyright 1999-2011 Worthy News. All rights reserved.