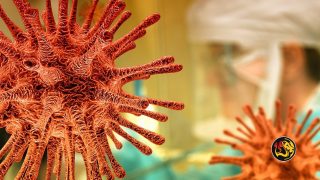 (Worthy News) – At least 36 people may have developed a rare blood disorder, known as immune thrombocytopenia (ITP), after taking either Pfizer and BioNTech or Moderna's COVID-19 vaccines, according to a report by the New York Times.
The condition develops when the immune system attacks platelets, a blood component essential for clotting, or the cells that create them, for unknown reasons.
The cases were reported to VAERS, the government's Vaccine Adverse Event Reporting System, as of the end of January. However, the system relies on individuals to send in reports of their experiences to the CDC and FDA, and does not indicate whether vaccines actually caused the problems. [ Source: Fox News (Read More…) ]
Fair Use Notice:This site contains copyrighted material the use of which has not always been specifically authorized by the copyright owner. We are making such material available in our efforts to advance understanding of environmental, political, human rights, economic, democracy, scientific, and social justice issues, etc. We believe this constitutes a 'fair use' of any such copyrighted material as provided for in section 107 of the US Copyright Law. In accordance with Title 17 U.S.C. Section 107, the material on this site is distributed without profit to those who have expressed a prior interest in receiving the included information for research and educational purposes. For more information go to: http://www.law.cornell.edu/uscode/17/107.shtml. If you wish to use copyrighted material from this site for purposes of your own that go beyond 'fair use', you must obtain permission from the copyright owner.