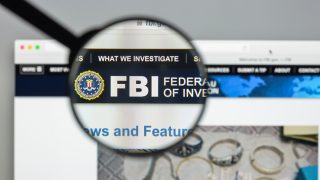 (Worthy News) – FBI Director Christopher A. Wray said on Tuesday that every FBI employee referenced in a scathing Justice Department Inspector General report on the origins of the infamous Trump-Russia probe has been referred for discipline.
"Every single one of them, even if mentioned only in passing, has been referred to our Office of Professional Responsibility, which is our disciplinary arm," he said.
Mr. Wray did not say if any of the employees have been disciplined or how many employees have been impacted. He also cautioned that some FBI officials mentioned in the report left the bureau before the report was released, meaning the agency can't take any action against them. [ Source: Washington Times (Read More…) ]
Fair Use Notice:This site contains copyrighted material the use of which has not always been specifically authorized by the copyright owner. We are making such material available in our efforts to advance understanding of environmental, political, human rights, economic, democracy, scientific, and social justice issues, etc. We believe this constitutes a 'fair use' of any such copyrighted material as provided for in section 107 of the US Copyright Law. In accordance with Title 17 U.S.C. Section 107, the material on this site is distributed without profit to those who have expressed a prior interest in receiving the included information for research and educational purposes. For more information go to: http://www.law.cornell.edu/uscode/17/107.shtml. If you wish to use copyrighted material from this site for purposes of your own that go beyond 'fair use', you must obtain permission from the copyright owner.