Tuesday, March 9, 2021 |
Tag Cloud
Tags:
abortion
,
Arkansas
,
Kansas
,
News
,
NSA
,
Republican
,
Senate
,
Supreme Court
,
Washington
,
Worthy News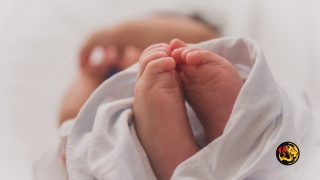 (Worthy News) – Arkansas Gov. Asa Hutchinson is set to sign Senate Bill 6, which would ban abortion in Arkansas except to save the life of the mother.
The measure, titled "Arkansas Unborn Child Protection Act," was introduced by Republican Sen. Jason Rapert and Rep. Mary Bentley, according to the bill filed on Feb. 9.
"I will sign SB6 because of overwhelming legislative support and my sincere and long-held pro-life convictions," the Republican governor wrote in a Tuesday statement. "SB6 is in contradiction of binding precedents of the U.S. Supreme Court, but it is the intent of the legislation to set the stage for the Supreme Court overturning current case law." [ Source: Washington Examiner (Read More…) ]
Fair Use Notice:This site contains copyrighted material the use of which has not always been specifically authorized by the copyright owner. We are making such material available in our efforts to advance understanding of environmental, political, human rights, economic, democracy, scientific, and social justice issues, etc. We believe this constitutes a 'fair use' of any such copyrighted material as provided for in section 107 of the US Copyright Law. In accordance with Title 17 U.S.C. Section 107, the material on this site is distributed without profit to those who have expressed a prior interest in receiving the included information for research and educational purposes. For more information go to: http://www.law.cornell.edu/uscode/17/107.shtml. If you wish to use copyrighted material from this site for purposes of your own that go beyond 'fair use', you must obtain permission from the copyright owner.