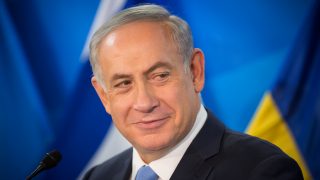 (Worthy News) – With non-final results of the election signaling ongoing political deadlock and the prospect of yet another election, opposition figures are increasingly considering the possibility of passing a law to prevent Prime Minister Benjamin Netanyahu from running again.
This would be achieved through legislation that prevents a person suspected of criminal wrongdoing from serving as prime minister. Such a scenario could only unfold if the anti-Netanyahu bloc of parties wins 61 seats in parliament — an outcome that has yet to be determined — and if all support the bill.
Omer Barlev, a former MK set to re-enter the Knesset with the Labor party, said Wednesday his faction would push the legislation. [ Source: Times of Israel (Read More…) ]
Fair Use Notice:This site contains copyrighted material the use of which has not always been specifically authorized by the copyright owner. We are making such material available in our efforts to advance understanding of environmental, political, human rights, economic, democracy, scientific, and social justice issues, etc. We believe this constitutes a 'fair use' of any such copyrighted material as provided for in section 107 of the US Copyright Law. In accordance with Title 17 U.S.C. Section 107, the material on this site is distributed without profit to those who have expressed a prior interest in receiving the included information for research and educational purposes. For more information go to: http://www.law.cornell.edu/uscode/17/107.shtml. If you wish to use copyrighted material from this site for purposes of your own that go beyond 'fair use', you must obtain permission from the copyright owner.