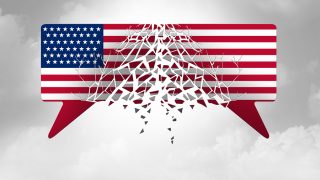 (Worthy News) – Legislators in North Carolina have introduced a bill to ensure "women are not forced to compete against men playing on women's sports teams."
The bill, the Save Women's Sports Act, was filed Monday by state Reps. Mark Brody, Pat McElraft, Diane Wheatley, and Jimmy Dixon. And, if approved, it would bar biological males from playing on female teams.
In the legislation, lawmakers referenced a study published in December by the British Journal of Sports Medicine, which found that, even after taking hormones for two years to suppress their testosterone levels, transgender females — biological males — still maintained a significant physical advantage over their female counterparts. [ Source: CBN News (Read More…) ]
Fair Use Notice:This site contains copyrighted material the use of which has not always been specifically authorized by the copyright owner. We are making such material available in our efforts to advance understanding of environmental, political, human rights, economic, democracy, scientific, and social justice issues, etc. We believe this constitutes a 'fair use' of any such copyrighted material as provided for in section 107 of the US Copyright Law. In accordance with Title 17 U.S.C. Section 107, the material on this site is distributed without profit to those who have expressed a prior interest in receiving the included information for research and educational purposes. For more information go to: http://www.law.cornell.edu/uscode/17/107.shtml. If you wish to use copyrighted material from this site for purposes of your own that go beyond 'fair use', you must obtain permission from the copyright owner.