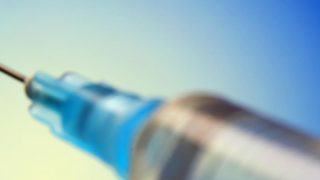 (Worthy News) – President Joe Biden announced a goal to have the coronavirus vaccine available to 90% of U.S. adults by April 19, marking a new milestone in the process of putting an end to the pandemic.
Under the Biden administration's plan, the number of pharmacies authorized to administer vaccines will more than double by April 19, from 17,000 to nearly 40,000. The federal government will also establish a dozen more mass vaccination sites. This means that 90% of U.S. adults will be within 5 miles of a vaccination site where they can make appointments to get the shots.
Major chain pharmacies such as CVS and Walgreens have been receiving vaccine shipments directly from the federal government since February as part of the Federal Retail Pharmacy Program for COVID-19 Vaccination, a collaborative effort between the Biden administration, state governments, and retail pharmacies to administer the shots. [ Source: Washington Examiner (Read More…) ]
Fair Use Notice:This site contains copyrighted material the use of which has not always been specifically authorized by the copyright owner. We are making such material available in our efforts to advance understanding of environmental, political, human rights, economic, democracy, scientific, and social justice issues, etc. We believe this constitutes a 'fair use' of any such copyrighted material as provided for in section 107 of the US Copyright Law. In accordance with Title 17 U.S.C. Section 107, the material on this site is distributed without profit to those who have expressed a prior interest in receiving the included information for research and educational purposes. For more information go to: http://www.law.cornell.edu/uscode/17/107.shtml. If you wish to use copyrighted material from this site for purposes of your own that go beyond 'fair use', you must obtain permission from the copyright owner.