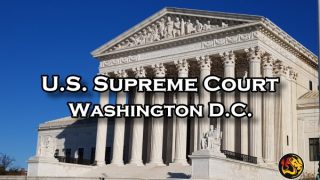 by Karen Faulkner, Worthy News Correspondent
(Worthy News) – The US Supreme Court on Monday granted a request by the Attorney General of Kentucky to consider whether he can defend a state prohibition on "dilation and evacuation," an abortion method that typically involves dismemberment of a live fetus in the second trimester.
The case centers on Kentucky legislation that was passed in 2018, and which bans "dilation and evacuation" in the state. The EMW Women's Surgical Center launched a legal challenge after the bill was signed into law, arguing the legislation interferes with a constitutional right to abortion before the fetus is considered viable.
While Kentucky's Health Secretary initially defended the ban, the state dropped its defense after the 6th US Circuit Court of Appeals agreed with the women's center that the prohibition was unconstitutional. The prohibition was blocked and the abortion method allowed.
Kentucky's Attorney General, Daniel Cameron, then asked the 6th Circuit Court for permission to intervene in the case and defend the ban. The 6th Circuit refused this request, and the AG brought his request to the Supreme Court.
In his appeal to the US Supreme Court, Mr. Cameron had also requested that in the event the Court agrees to let him intervene, it would send the case back to the lower courts for reconsideration. This second request was made based on a SCOTUS ruling last year, in which the justices struck down a Louisiana law requiring local hospitals to give doctors who perform abortions the right to admit patients. On Monday the Supreme Court denied Mr. Cameron's second request.
Copyright 1999-2022 Worthy News. All rights reserved.
If you are interested in articles produced by Worthy News, please check out our FREE sydication service available to churches or online Christian ministries. To find out more, visit
Worthy Plugins.