Wednesday, April 7, 2021 |
Tag Cloud
Tags:
Iran
,
Islam
,
Israel
,
Jerusalem
,
New York Times
,
News
,
PLO
,
Security
,
Worthy News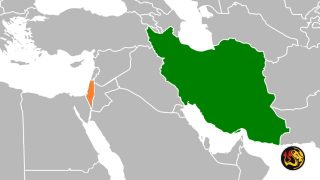 (Worthy News) – Israel notified the US that it is responsible for Tuesday's attack on an Iranian cargo ship affiliated with the Islamic Revolutionary Guards Corps, an American official told The New York Times.
A spokesman for the Iranian Foreign Ministry confirmed on Wednesday that the Saviz was lightly damaged in the Red Sea off the coast of Djibouti at about 6 a.m. on Tuesday due to an explosion, adding that the cause is under investigation.
"The Saviz civilian ship was stationed in the Red Sea region and the Gulf of Aden to establish maritime security along the shipping lanes and to counter piracy," said the spokesman. "This ship practically acted as a logistics station (technical support and logistics) of Iran in the Red Sea, and therefore the specifications and mission of this ship had previously been officially announced." [ Source: Jerusalem Post (Read More…) ]
Fair Use Notice:This site contains copyrighted material the use of which has not always been specifically authorized by the copyright owner. We are making such material available in our efforts to advance understanding of environmental, political, human rights, economic, democracy, scientific, and social justice issues, etc. We believe this constitutes a 'fair use' of any such copyrighted material as provided for in section 107 of the US Copyright Law. In accordance with Title 17 U.S.C. Section 107, the material on this site is distributed without profit to those who have expressed a prior interest in receiving the included information for research and educational purposes. For more information go to: http://www.law.cornell.edu/uscode/17/107.shtml. If you wish to use copyrighted material from this site for purposes of your own that go beyond 'fair use', you must obtain permission from the copyright owner.