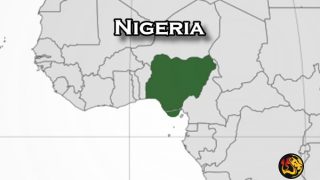 by Karen Faulkner, Worthy News Correspondent
(Worthy News) – A few days after being kidnapped by gunmen in Ondo state, Nigeria, fifty-year-old Pastor Frederick Ojo Aramuwa was found dead in the bush near his hometown of Ifira, International Christian Concern reported Wednesday. Pastor Aramuwa was killed even though his family paid his captors $5,000 in ransom.
According to reports, Pastor Aramuwa was visiting his hometown Ifira when he disappeared on March 31. It was subsequently discovered that he had been kidnapped by gunmen who then demanded a ransom.
The pastor's family paid the money but the body of their loved one was found in the bush by members of the Western Nigeria Security Network, known as the Amotekun Corps.
In its report, ICC asked for prayer for the pastor's grieving family and "for all those mourning the loss of loved ones due to kidnappings in Nigeria."
Moreover, ICC asked: "Please also pray for the world to recognize the scale of the suffering that believers are having to endure in Nigeria, as well as for the souls of those who persecute the church, that all will repent and find salvation in Christ."
Copyright 1999-2022 Worthy News. All rights reserved.
If you are interested in articles produced by Worthy News, please check out our FREE sydication service available to churches or online Christian ministries. To find out more, visit
Worthy Plugins.