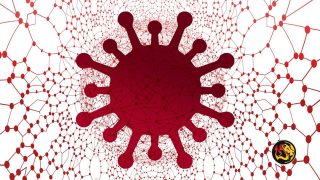 (Worthy News) – The South Africa variant of the coronavirus might evade the Pfizer vaccine, according to a new study from Tel Aviv University and Israel's largest healthcare provider.
The study, which was published Saturday and still requires peer review, looked at 400 individuals who tested positive for the coronavirus despite receiving at least one dose of the Pfizer/BioNTech vaccine and compared the prevalence of the South African variant, B.1.351, with the same number of people who have not yet received a vaccination.
"We found a disproportionately higher rate of the South African variant among people vaccinated with a second dose, compared to the unvaccinated group," said Adi Stern of Tel Aviv University. "This means that the South African variant is able, to some extent, to break through the vaccine's protection."
Not only could the variant "break through" protections offered by the Pfizer vaccine, but it uniquely affects those who have been vaccinated (around eight times higher) than those who have not received the vaccine — 5.4% to 0.7%. [ Source: Washington Examiner (Read More…) ]
Fair Use Notice:This site contains copyrighted material the use of which has not always been specifically authorized by the copyright owner. We are making such material available in our efforts to advance understanding of environmental, political, human rights, economic, democracy, scientific, and social justice issues, etc. We believe this constitutes a 'fair use' of any such copyrighted material as provided for in section 107 of the US Copyright Law. In accordance with Title 17 U.S.C. Section 107, the material on this site is distributed without profit to those who have expressed a prior interest in receiving the included information for research and educational purposes. For more information go to: http://www.law.cornell.edu/uscode/17/107.shtml. If you wish to use copyrighted material from this site for purposes of your own that go beyond 'fair use', you must obtain permission from the copyright owner.