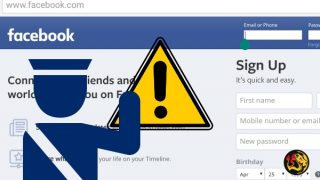 (Worthy News) – Facebook's independent Oversight Board said Monday it will make it easier for users to ask to remove content they don't like, giving the board heightened powers and increasing the amount of censorship possible on Facebook.
The board will now let users report content for removal to the board that Facebook has decided should stay up on the platform and on Instagram, which marks a long-awaited expansion of the board's initial role. The new content appeal process will start Monday and roll out fully over the coming weeks.
"As originally contemplated by the Oversight Board's bylaws, the board can now review Facebook's decision to leave content on the platform — content eligible for appeal to the board still includes posts/statuses, photos, videos, comments, and shares," Facebook announced in a press release on Tuesday. [ Source: Washington Examiner (Read More…) ]
Fair Use Notice:This site contains copyrighted material the use of which has not always been specifically authorized by the copyright owner. We are making such material available in our efforts to advance understanding of environmental, political, human rights, economic, democracy, scientific, and social justice issues, etc. We believe this constitutes a 'fair use' of any such copyrighted material as provided for in section 107 of the US Copyright Law. In accordance with Title 17 U.S.C. Section 107, the material on this site is distributed without profit to those who have expressed a prior interest in receiving the included information for research and educational purposes. For more information go to: http://www.law.cornell.edu/uscode/17/107.shtml. If you wish to use copyrighted material from this site for purposes of your own that go beyond 'fair use', you must obtain permission from the copyright owner.