Thursday, April 22, 2021 |
Tag Cloud
Tags:
coronavirus
,
Joe Biden
,
News
,
Police
,
Senate
,
Texas
,
virus
,
War
,
Washington
,
Worthy News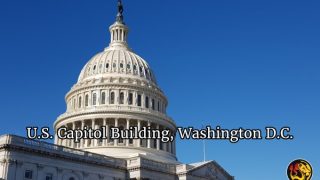 (Worthy News) – The Senate on Thursday overwhelmingly passed a bill that would help combat the rise of hate crimes against Asian Americans and Pacific Islanders, a bipartisan denunciation of such violence during the coronavirus pandemic and a modest step toward legislating in a chamber where most of President Joe Biden's agenda has stalled.
The measure would expedite the review of hate crimes at the Justice Department and provide support for local law enforcement in response to thousands of reported violent incidents in the past year. Police have seen a noted uptick in such crimes, including the February death of an 84-year-old man who was pushed to the ground near his home in San Francisco, a young family that was injured in a Texas grocery store attack last year and the killing of six Asian women in shootings last month in Atlanta.
The names of the six women killed in Georgia are listed in the bill, which passed the Senate on a 94-1 vote. Biden applauded the measure, tweeting, "Acts of hate against Asian Americans are wrong, un-American, and must stop." The House is expected to consider similar legislation in the coming weeks. [ Source: Washington Times (Read More…) ]
Fair Use Notice:This site contains copyrighted material the use of which has not always been specifically authorized by the copyright owner. We are making such material available in our efforts to advance understanding of environmental, political, human rights, economic, democracy, scientific, and social justice issues, etc. We believe this constitutes a 'fair use' of any such copyrighted material as provided for in section 107 of the US Copyright Law. In accordance with Title 17 U.S.C. Section 107, the material on this site is distributed without profit to those who have expressed a prior interest in receiving the included information for research and educational purposes. For more information go to: http://www.law.cornell.edu/uscode/17/107.shtml. If you wish to use copyrighted material from this site for purposes of your own that go beyond 'fair use', you must obtain permission from the copyright owner.