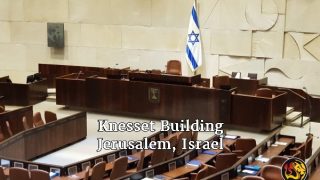 (Worthy News) – President Reuven Rivlin will likely tap Yesh Atid chairman Yair Lapid with forming the next government if Prime Minister Benjamin Netanyahu fails to do so by the Tuesday night deadline, but will likely not consider offering it to Yamina leader Naftali Bennett, according to Hebrew media reports.
Netanyahu was given the first opportunity to cobble together a coalition, on April 6, after receiving 52 recommendations to Lapid's 45.
Rivlin, who as Israel's president is tasked with mandating a lawmaker to form a government, can give Netanyahu an extension after his 28 days end Tuesday night, hand the mandate to another lawmaker, or send it to the Knesset for a 21-day period, after which fifth elections would automatically be called if no one can form a government. [ Source: Times of Israel (Read More…) ]
Fair Use Notice:This site contains copyrighted material the use of which has not always been specifically authorized by the copyright owner. We are making such material available in our efforts to advance understanding of environmental, political, human rights, economic, democracy, scientific, and social justice issues, etc. We believe this constitutes a 'fair use' of any such copyrighted material as provided for in section 107 of the US Copyright Law. In accordance with Title 17 U.S.C. Section 107, the material on this site is distributed without profit to those who have expressed a prior interest in receiving the included information for research and educational purposes. For more information go to: http://www.law.cornell.edu/uscode/17/107.shtml. If you wish to use copyrighted material from this site for purposes of your own that go beyond 'fair use', you must obtain permission from the copyright owner.