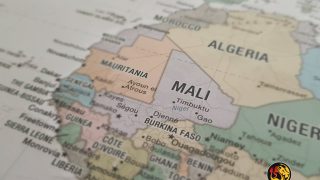 By Stefan J. Bos, Chief International Correspondent Worthy News
(Worthy News) – A Malian woman "is doing well" after giving birth to nine babies on Tuesday – two more than doctors had detected inside her crowded womb, officials said.
Halima Cisse, 25, is joining the small pantheon of mothers of nonuplets.
Mali's government flew Cisse, a woman from the north of the impoverished West African state, to Morocco for better care on March 30.
Cases of women successfully carrying septuplets to term are rare — and nonuplets even rarer.
Medical complications in multiple births of this kind often mean that some of the babies do not reach full term.
However, "the newborns (five girls and four boys) and the mother are all doing well," Mali's health minister, Fanta Siby, said in published remarks.
Cisse was expected to give birth to seven babies, according to ultrasounds conducted in Morocco and Mali that missed two of the siblings.
All were delivered by cesarean section.
It was not immediately clear what social arrangements would be available to support the mother and her extended family in the impoverished nation.
Copyright 1999-2022 Worthy News. All rights reserved.
If you are interested in articles produced by Worthy News, please check out our FREE sydication service available to churches or online Christian ministries. To find out more, visit
Worthy Plugins.