Friday, May 14, 2021 |
Tag Cloud
Tags:
Hamas
,
Israel
,
Lebanon
,
Media
,
Military
,
News
,
Syria
,
War
,
Worthy News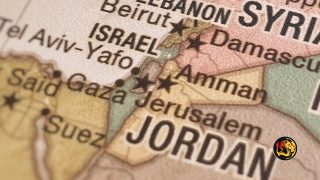 By Stefan J. Bos, Chief International Correspondent
(Worthy News) – Israel's military said Friday at least three rockets were fired from Syria towards Israeli territory, a day after missiles were launched towards Israel from Lebanon.
The military announced that one of the Syrian rockets landed inside Syria in the evening hours. There was no immediate comment from Damascus, but the reported attacks came amid rising tensions between Israel and Arab states.
On Thursday, at least three rockets were already fired from neighboring Lebanon towards Israel, the military confirmed at the time.
Israel's army claimed those missiles landed in the Mediterranean Sea, causing no damage or casualties.
The rocket attacks also came at a time of the rapidly escalating conflict between Israel and Gaza's militant Hamas rulers this week. The death toll rose following a fresh assault from the Israeli army against Hamas militants in Gaza, the Israeli military said.
Sole 160 airplanes from 12 different squadrons, as well as three brigade forces of infantry troops, operated together in the operation, said Israeli army spokesperson Lt Col Jonathan Conricus.
Protesting the violence, people in Lebanon were seen making their way to the Israel border, waving Palestinian flags.
The Israeli army confirmed the incident, saying its tanks had fired warning shots towards several "rioters" who had crossed into Israeli territory.
Copyright 1999-2022 Worthy News. All rights reserved.
If you are interested in articles produced by Worthy News, please check out our FREE sydication service available to churches or online Christian ministries. To find out more, visit
Worthy Plugins.