Wednesday, May 19, 2021 |
Tag Cloud
Tags:
Benjamin Netanyahu
,
CeaseFire
,
Hamas
,
Hezbollah
,
Israel
,
Jerusalem
,
Joe Biden
,
Lebanon
,
Middle East
,
Military
,
Netanyahu
,
News
,
Palestinians
,
Security
,
Worthy News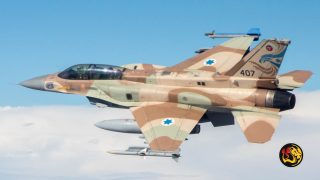 By Stefan J. Bos, Chief International Correspondent Worthy News
(Worthy News) – Israeli Prime Minister Benjamin Netanyahu says that he is "determined to continue this operation until its aim is met," despite U.S. President Joe Biden's effective call for a ceasefire.
His comments came as militants in neighboring Lebanon fired a barrage of rockets into northern Israel on Wednesday, threatening to open up a new front in fighting
Netanyahu spoke shortly after Wednesday's phone conversation with President Biden, who demanded a "significant de-escalating" by day's end.
In a statement from his office Wednesday, Netanyahu said that he "greatly appreciates the support of the American president" but stressed  Israel would push ahead.
He suggested that airstrikes and other military action were crucial "to return the calm and security to you, citizens of Israel."
The Jewish state has come under relentless rocket fire launched by Hamas militants from Gaza, killing at least a dozen people.
Several rockets even hit Israel's economic capital Tel Aviv and Jerusalem.
Wednesday additional rockets fired from Lebanon suggested the fighting rapidly becoming a wider Middle East conflict.
The rocket attack, which drew Israeli artillery fire in response but did not cause any injuries. But commentators said the attacks raised the possibility of dragging Israel into renewed conflict with the powerful Lebanese militant group Hezbollah to its north.
That would open a new front as Israel continues to battle Hamas militants along its southern frontier.
So far, more than 200 people, including Israelis but mostly Palestinians, have died in the latest ongoing Israeli-Palestinian fighting that began ten days ago.
Copyright 1999-2022 Worthy News. All rights reserved.
If you are interested in articles produced by Worthy News, please check out our FREE sydication service available to churches or online Christian ministries. To find out more, visit
Worthy Plugins.