Monday, May 24, 2021 |
Tag Cloud
Tags:
Congress
,
EU
,
France
,
Germany
,
Japan
,
News
,
tax
,
War
,
Worthy News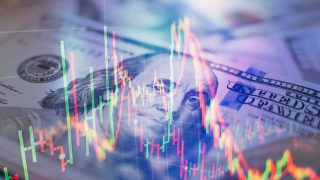 (Worthy News) – U.S. Deputy Treasury Secretary Wally Adeyemo said he anticipates strong support from the G7 industrial democracies for the Biden Administration's proposed 15%-plus global minimum corporate tax, which in turn should help solidify support in the U.S. Congress for domestic corporate tax legislation.
"My sense is that you're going to see a lot of unified support amongst the G7 moving forward," Adeyemo told Reuters on Monday after supportive comments about the Treasury's proposal from France, Germany, Italy and Japan. read more
The Treasury last week floated a global minimum rate of 15% or higher, well below the Biden administration's 21% minimum rate for U.S. companies' overseas income and its 28% proposed domestic corporate tax rate. [ Source: Reuters (Read More…) ]
Fair Use Notice:This site contains copyrighted material the use of which has not always been specifically authorized by the copyright owner. We are making such material available in our efforts to advance understanding of environmental, political, human rights, economic, democracy, scientific, and social justice issues, etc. We believe this constitutes a 'fair use' of any such copyrighted material as provided for in section 107 of the US Copyright Law. In accordance with Title 17 U.S.C. Section 107, the material on this site is distributed without profit to those who have expressed a prior interest in receiving the included information for research and educational purposes. For more information go to: http://www.law.cornell.edu/uscode/17/107.shtml. If you wish to use copyrighted material from this site for purposes of your own that go beyond 'fair use', you must obtain permission from the copyright owner.