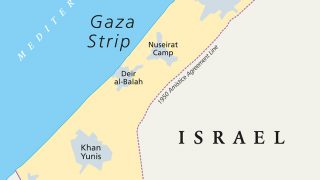 (Worthy News) – Firefighters battled four blazes in southern Israel Wednesday that were sparked by balloon-borne incendiary devices launched from the Gaza Strip for the second day in a row.
The fires, all located in the Eshkol region, were small and posed no risk to nearby communities, the Fire and Rescue Services said in a statement.
"Unfortunately we have gotten used to this," Ofer Lieberman a farmer from Kibbutz Am Nir told Ynet on Wednesday. "Our area remains tense even after [the Gaza] operation ends. [ Source: Times of Israel (Read More…) ]
Fair Use Notice:This site contains copyrighted material the use of which has not always been specifically authorized by the copyright owner. We are making such material available in our efforts to advance understanding of environmental, political, human rights, economic, democracy, scientific, and social justice issues, etc. We believe this constitutes a 'fair use' of any such copyrighted material as provided for in section 107 of the US Copyright Law. In accordance with Title 17 U.S.C. Section 107, the material on this site is distributed without profit to those who have expressed a prior interest in receiving the included information for research and educational purposes. For more information go to: http://www.law.cornell.edu/uscode/17/107.shtml. If you wish to use copyrighted material from this site for purposes of your own that go beyond 'fair use', you must obtain permission from the copyright owner.