Wednesday, August 25, 2021 |
Tag Cloud
Tags:
Bible
,
China
,
Christian
,
church
,
Congress
,
Conservative
,
coronavirus
,
covid-19
,
Faith
,
France
,
Germany
,
Gospel
,
Media
,
News
,
religion
,
religious freedom
,
virus
,
War
,
Worthy News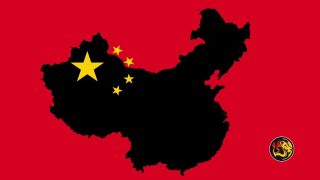 By Stefan J. Bos, Chief International Correspondent Worthy News
(Worthy News) – China's communist authorities have jailed four Christian businessmen for selling audio Bibles amid a government crackdown on Christians engaged in "illegal" faith-related activities, trial observers told Worthy News.
Last month, a court in Shenzhen city in Guangdong Province convicted the four men from the Life Tree Culture Communication firm on charges of "conducting illegal business operations" following a brief trial in December 2020.
Fu Xuanjuan, the company's legal representative, was sentenced to six years imprisonment and a fine of 200,000 yuan ($30,900), confirmed Barnabas Fund, a Christian advocacy group.
Additionally, "Deng Tianyong, in charge of managing the audio Bible content, received a three-year prison sentence and a 50,000 yuan fine. Feng Qunhao, a technician, got a two-and-a-half-year sentence and a 30,000 yuan fine. Han Li, responsible for logistics, received a 15-month sentence and 10,000 yuan fine," the group added.
Several sources confirmed that details about their sentences emerged after Chinese government officials reportedly introduced a new spying reward system. It encourages people to spy on fellow citizens, including Christians involved in "illegal religious activities," several sources confirmed.
CASH FOR SPYING
Well-informed Christians said that the Meilisi Daur District in Heilongjiang Province's Qiqihar city released "The Reward System For Reporting Illegal Religious Activities Offenses." The measure promises informants up to 1,000 yuan ($150) for information leading to arrests.
Authorities said that those reporting an "incident" could submit their tip by phone, email, or letter.
The system aims to "strengthen the control of illegal religious activities in the district," the announcement stressed. And it noted that the measure was "to prevent any COVID-19 [infection] cluster resulting from religious gatherings" amid the ongoing coronavirus pandemic. However, the system also seeks to "mobilize the public to engage in preventing, suppressing illegal religious activities, and ensure a harmonious and stable religious landscape," a published announcement added.
It was not immediately clear when or whether the measure would be introduced in other areas of China. But Christians suggested the policy is part of what they view as the worst government persecution of devoted believers in years. "In China, persecution is often instigated at a province or city level rather than nationally. But [it is] in the knowledge that the national [Chinese] Communist Party authorities will approve," said Barnabas Fund in an assessment.
Elsewhere in China, officials from Qushan County in Zhejiang Province already removed crosses from the masts of fishing boats. In addition, Christians said that the word "Emmanuel" or "God is with us" painted on their vessels was also taken off.
In recent weeks, the fishermen were reportedly warned that they wouldn't receive fishing permits if they did not remove Christian symbols. However, according to those familiar with the case, officials couldn't show legal authorization for their actions. "We have the right to put crosses on our boats," a fisherman was overheard saying. "Religious freedom is written in the constitution."
REMOVING JESUS DISPLAYS
There was no immediate comment from government officials. However, in recent years, thousands of Christian villagers in China
have been told to take down displays of Jesus, crosses, and Gospel passages from their homes and churches, Worthy News learned.
It was reportedly part of a government effort to "transform believers in religion into believers in the [Chinese Communist] Party."
Residents in some areas of China were ordered to replace personal religious and faith displays with posters of Xi Jinping. Xi became president in 2012 and introduced an era of increased assertiveness and authoritarianism.
The leader of the ruling Chinese Communist Party even had his ideas mentioned by name in the constitution. However, that honor, experts said, had been reserved only for Mao Zedong until now.
The "Xi Jinping Thought" means that any challenge to the president is a threat to Communist Party rule. In 2018, the National People's Congress also approved removing the two-term limit on the presidency. Commentators said that decision effectively allows Xi Jinping to remain president for life.
Despite the difficulties, Christianity continues to expand in Communist-run China. There are at least nearly 100 million Christians in China,
according to conservative estimates published by the Open Doors advocacy group, more than in France and Germany combined.
Copyright 1999-2022 Worthy News. All rights reserved.
If you are interested in articles produced by Worthy News, please check out our FREE sydication service available to churches or online Christian ministries. To find out more, visit
Worthy Plugins.
Tag Cloud
Tags:
Bible
,
China
,
Christian
,
church
,
Congress
,
Conservative
,
coronavirus
,
covid-19
,
Faith
,
France
,
Germany
,
Gospel
,
Media
,
News
,
religion
,
religious freedom
,
virus
,
War
,
Worthy News