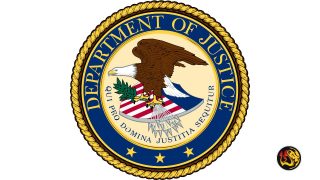 (Worthy News) – The U.S. Department of Justice on Friday challenged an Alabama law making it a felony for doctors to treat transgender people under age 19 with puberty-blockers and hormones to help affirm their new gender identity.
The Justice Department filed a motion seeking to intervene in an ongoing lawsuit challenging the law as unconstitutional and seeking to block it from taking effect on May 8.
The action comes after the department sent a letter to all 50 state attorneys general warning that blocking transgender and nonbinary youth from receiving gender-affirming care could be an infringement of federal constitutional protections. [ Source: Washington Times (Read More…) ]
Fair Use Notice:This site contains copyrighted material the use of which has not always been specifically authorized by the copyright owner. We are making such material available in our efforts to advance understanding of environmental, political, human rights, economic, democracy, scientific, and social justice issues, etc. We believe this constitutes a 'fair use' of any such copyrighted material as provided for in section 107 of the US Copyright Law. In accordance with Title 17 U.S.C. Section 107, the material on this site is distributed without profit to those who have expressed a prior interest in receiving the included information for research and educational purposes. For more information go to: http://www.law.cornell.edu/uscode/17/107.shtml. If you wish to use copyrighted material from this site for purposes of your own that go beyond 'fair use', you must obtain permission from the copyright owner.