Monday, June 1, 2020 |
Tag Cloud
Tags:
antifa
,
News
,
Police
,
Pompeo
,
protests
,
riots
,
Senate
,
terrorist
,
Texas
,
Trump
,
Worthy News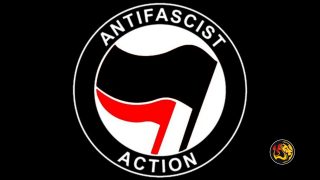 by Karen Faulkner, Worthy News Correspondent
(Worthy News) – Declaring on Saturday that the Antifa movement is responsible for recent widespread violence and rioting in America, President Trump announced the US will designate the organization as terrorists, Fox News reports. A loose affiliation of groups based mostly in left-wing US cities, Antifa is a far-left militant movement whose protest tactics against those it considers fascist, racist, or far-right-wing include threats, property destruction, physical violence, and harassment.
Peaceful protests, sparked in response to the May 25 death of George Floyd at the hands of police officers in Minneapolis, have been permeated by eruptions of rioting in cities across America. Officials on both sides of the political aisle are reportedly examining who may be behind the violence and destruction that appears to be organized separately from ongoing peaceful protests against police brutality and racial injustice. Both Antifa and white supremacists have reportedly been considered as suspects.
Minnesota Attorney General Keith Ellison told Fox News Sunday that he has evidence people from outside the state were carrying out violent acts in Minneapolis. However, the AG did not blame any particular group. US Secretary of State Mike Pompeo also commented on the issue on Sunday, telling Fox News that the rioters are "Antifa-like." However, he did not make a definite accusation. Instead, he said: "it still remains to be seen exactly how" the riots began and were continued.
President Trump, however, appeared to have no doubts: "It's ANTIFA and the Radical Left. Don't lay the blame on others!" he tweeted Saturday.
A resolution to designate Antifa as a domestic terrorist organization was introduced in the Senate in 2019. It was sponsored by Sen. Bill Cassidy, R-La., and co-sponsored by Sen. Ted Cruz, R-Texas.
Copyright 1999-2022 Worthy News. All rights reserved.
If you are interested in articles produced by Worthy News, please check out our FREE sydication service available to churches or online Christian ministries. To find out more, visit
Worthy Plugins.