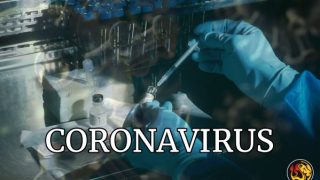 (Worthy News) -Researchers at Israel's Hebrew University of Jerusalem and New York's Mount Sinai Medical Center believe they could potentially downgrade COVID-19's severity into nothing worse than a common cold.
New research by Hebrew University Prof. Ya'acov Nahmias and Sinai's Dr. Benjamin tenOever revealed that the FDA-approved drug Fenofibrate (Tricor) could reduce SARS-CoV-2's ability to reproduce or even make it disappear.
As such, Nahmias and tenOever spent the last three months studying what SARS-CoC-2 is doing to human lung cells. What they found is that the novel coronavirus prevents the routine burning of carbohydrates, which results in large amounts of fat accumulating inside lung cells – a condition the virus needs to reproduce. [ Source: Jerusalem Post (Read More…) ]
Fair Use Notice:This site contains copyrighted material the use of which has not always been specifically authorized by the copyright owner. We are making such material available in our efforts to advance understanding of environmental, political, human rights, economic, democracy, scientific, and social justice issues, etc. We believe this constitutes a 'fair use' of any such copyrighted material as provided for in section 107 of the US Copyright Law. In accordance with Title 17 U.S.C. Section 107, the material on this site is distributed without profit to those who have expressed a prior interest in receiving the included information for research and educational purposes. For more information go to: http://www.law.cornell.edu/uscode/17/107.shtml. If you wish to use copyrighted material from this site for purposes of your own that go beyond 'fair use', you must obtain permission from the copyright owner.