Tuesday, February 16, 2021 |
Tag Cloud
Tags:
Broadcasting
,
Christian
,
coronavirus
,
Economy
,
EU
,
Euro
,
Europe
,
European Union
,
Media
,
News
,
oil
,
PLO
,
virus
,
War
,
Worthy News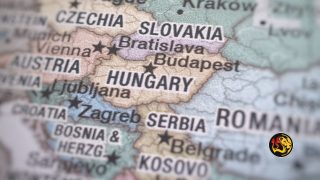 By Stefan J. Bos, Chief International Correspondent Worthy News reporting from Budapest, Hungary
(Worthy News) – The European Union has urged Hungary to allow one of the nation's last independent radio stations to continue after it was forced off-air on Monday.
In an emotionally charged broadcast, Budapest's liberal-leaning Klubrádió countdown towards switching off its transmitter at midnight.
On Monday, the network went off the air after a capital court upheld a ruling by Hungary's government-controlled Media Council not to extend its license.
The EU's executive European Commission confirmed it had expressed concerns about silencing the Klubrádió after nearly two decades.
Commission Spokesman Christian Wigand said the station's loss of its broadcasting frequency had occurred "based on highly questionable legal grounds." He added that Hungary "should respect the EU's charter of fundamental rights, including the rights to freedom of expression, information and the freedom to conduct a business."
URGENT ACTION
The Commission asked Hungary to take urgent action to ensure that the commercial broadcaster can continue using its frequency until final decisions become legally binding, Wigand said. He warned of "irreparable damage" to the station. Hungary has not yet sent an answer to the Commission's letter, he added.
But in a statement to Worthy News, the government denied wrongdoing. "Some would have you believe that Hungary's Klubrádió, supposedly "one of the last independent, radio stations," has been "shut down" by the government," noted Zoltán Kovács, Secretary of State for Public Diplomacy and Relations.
"In fact, the radio station's own management is to blame for its demise by flagrantly disregarding broadcasting regulations and falling afoul of the court," Kovács added.
"As the court noted, Klubrádió has, on no fewer than six occasions in the last seven years, violated broadcasting rules and was fined twice for violations of "not a minor degree." One of these six infractions included broadcasting without authorization in 2014," he stressed.
But Klubrádió's CEO and director András Arató made clear they will appeal the decision as other broadcasters with similar infractions received license extensions.
'PARTY SOLDIERS'
Arató claimed that the Media Council, a five-member body appointed by Hungary's parliament, cannot be considered an independent regulator. He noted that all of its current members are "party soldiers" nominated to nine-year terms by the ruling Fidesz party.
Hungary's media regulator – which in 2013 stripped Klubradio of its broadcasting licenses in rural Hungary, limiting it to Budapest – denies that its decision was politically motivated.
The European Union has now launched infringement proceedings against Hungary for what it says are violations of the rule of law and other core EU values.
"One of the foundations of European democracy is media freedom and pluralism. We will not hesitate to take the appropriate steps if this is possible and necessary," Wigand told reporters.
Critics of Prime Minister Viktor Orbán and his Fidesz party, who have led since 2010, warn of a crackdown on media ahead of upcoming elections.
The increasingly autocratic leader is suffering in opinion polls due to controversial coronavirus pandemic policies and a suffering economy.
MEDIA TARGETED
Already in 2018, nearly 500 newspapers, television and radio stations, and websites were donated by their owners simultaneously to a government-controlled media conglomerate.
Orbán subsequently designated it as "of strategic national importance," exempting it from competition regulators' review. Those outlets take in around 40 percent of all media revenues in Hungary, according to official estimates.
Last year, Orbán allies also took over the independent news website Index, during the chief-editor after previously forcing daily Népszabadság out of business.
Scores of journalists resigned and founded the Telex website. But they face an uphill battle.
Government advertisements are mainly awarded to pro-Orbán outlets, while companies are reportedly reluctant to advertise in critical media for fear of retribution.
Amid the turmoil encouraged its listeners to tune in online after Monday, when 92.9 FM fell silent. Klubradio and two other applicants have applied for a new license on the FM frequency, but that process could take up to a year.
Copyright 1999-2022 Worthy News. All rights reserved.
If you are interested in articles produced by Worthy News, please check out our FREE sydication service available to churches or online Christian ministries. To find out more, visit
Worthy Plugins.
Tag Cloud
Tags:
Broadcasting
,
Christian
,
coronavirus
,
Economy
,
EU
,
Euro
,
Europe
,
European Union
,
Media
,
News
,
oil
,
PLO
,
virus
,
War
,
Worthy News