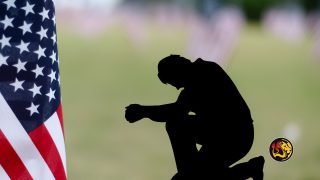 by Karen Faulkner, Worthy News Correspondent
(Worthy News) – A survey published last week reveals that 63% of Biden voters do not believe "God is the "all-powerful, all-knowing, perfect and just creator," although a majority identify as Christian, the Christian Post reports. The finding was made in the 2020 Post-Election Survey conducted by The Cultural Research Center at Arizona Christian University.
Carried out between November 4 and 16, 2020, the poll surveyed 1000 people, 426 of whom had voted for Biden and 387 who had voted for former President Donald Trump.
The survey found that while 65% of Biden voters describe themselves as Christian, a majority 56% said they consider themselves to be "spiritual but not religious;" 57% said they were not "deeply committed to practicing" their religion.
Moreover, a majority, 68% of Biden voters were found to hold views that are not consistent with the Bible. The poll found these views include the notion that: "The Holy Spirit is not a living entity but is a symbol of God's presence, power, or purity," the Christian Post said.
According to the poll, 72% of Biden voters believe that "a person who is generally good, or does enough good things for others, will earn a place in Heaven." A minority 30% believe the Bible "is the actual or inspired Word of God and contains no errors." Seventy-five percent of Biden's voters gave sources other than the Bible as their main reference for moral guidance; these sources cited included family and friends.
Copyright 1999-2022 Worthy News. All rights reserved.
If you are interested in articles produced by Worthy News, please check out our FREE sydication service available to churches or online Christian ministries. To find out more, visit
Worthy Plugins.