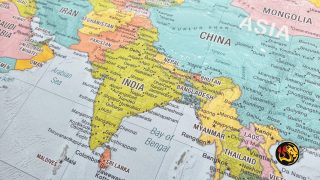 (Worthy News) – Christian leaders in India's Uttar Pradesh state have publicly criticized a new bill that oppressively restricts and regulates conversion from one faith to another, International Christian Concern reports. Passed on February 24 by the Uttar Pradesh Legislative Assembly, the new bill violates Article 25 of India's constitution, which provides that citizens have the right to profess, practice, and propagate the religion of their choice.
The Uttar Pradesh Prohibition of Unlawful Religious Conversion Bill 2021 decrees that anyone who wants to change their religion must seek state government approval 60 days before their conversion.
The bill provides for state government regulation of religious conversions and criminalizes religious conversions through marriage, deception, coercion, or attraction, ICC reports. The legislation provides for punishments of imprisonment for three to 10 years and a fine of $350 for persons found to be engaged in illegal religious conversions.
In a statement, Gerald Mathias, Bishop of the Diocese of Lucknow said: "The anti-conversion law goes against the fundamental right to profess, practice, and spread one's religion. It goes against a person's fundamental freedom to choose and practice a religion of their choice."
"It is absurd to get permission from the magistrate if you want to convert to another religion," Bishop Mathias added. "It also makes interfaith marriages almost impossible, thus depriving adults of the freedom to choose their partner."
Copyright 1999-2022 Worthy News. All rights reserved.
If you are interested in articles produced by Worthy News, please check out our FREE sydication service available to churches or online Christian ministries. To find out more, visit
Worthy Plugins.