Tuesday, March 16, 2021 |
Tag Cloud
Tags:
China
,
Media
,
News
,
Pentagon
,
Russia
,
Security
,
United States
,
War
,
Worthy News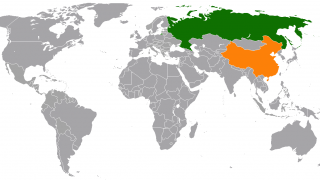 (Worthy News) – China and Russia are engaged in sophisticated information warfare against the United States, spreading false narratives to undermine social cohesion and sow division, senior Pentagon intelligence officials disclosed Tuesday.
James Sullivan, a Defense Intelligence Agency cybersecurity expert, told a hearing of the House Armed Services subcommittee on intelligence and special operations that both adversaries are engaged in covert warfare using disinformation — deliberately deceptive information — targeting the U.S. public and government.
China's People's Liberation Army is aggressively using global media outlets in what intelligence officials call "Three Warfares" — public opinion, legal, and psychological warfare.
Fair Use Notice:This site contains copyrighted material the use of which has not always been specifically authorized by the copyright owner. We are making such material available in our efforts to advance understanding of environmental, political, human rights, economic, democracy, scientific, and social justice issues, etc. We believe this constitutes a 'fair use' of any such copyrighted material as provided for in section 107 of the US Copyright Law. In accordance with Title 17 U.S.C. Section 107, the material on this site is distributed without profit to those who have expressed a prior interest in receiving the included information for research and educational purposes. For more information go to: http://www.law.cornell.edu/uscode/17/107.shtml. If you wish to use copyrighted material from this site for purposes of your own that go beyond 'fair use', you must obtain permission from the copyright owner.