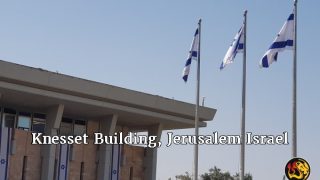 (Worthy News) – Yesh Atid leader Yair Lapid and Yamina chairman Naftali Bennett have reportedly reached a "breakthrough" in their discussions on forming a joint government to remove Prime Minister Benjamin Netanyahu from power, the Kan public broadcaster reported Sunday evening.
According to multiple unsourced Hebrew media reports, Lapid agreed to allow Bennett to serve as prime minister first, in a potential power-sharing agreement between them, during talks late Saturday night.
The meeting, the first between the two party leaders since the March 23 national election, followed Bennett's sit-down on Friday with Netanyahu. [ Source: Times of Israel (Read More…) ]
Fair Use Notice:This site contains copyrighted material the use of which has not always been specifically authorized by the copyright owner. We are making such material available in our efforts to advance understanding of environmental, political, human rights, economic, democracy, scientific, and social justice issues, etc. We believe this constitutes a 'fair use' of any such copyrighted material as provided for in section 107 of the US Copyright Law. In accordance with Title 17 U.S.C. Section 107, the material on this site is distributed without profit to those who have expressed a prior interest in receiving the included information for research and educational purposes. For more information go to: http://www.law.cornell.edu/uscode/17/107.shtml. If you wish to use copyrighted material from this site for purposes of your own that go beyond 'fair use', you must obtain permission from the copyright owner.