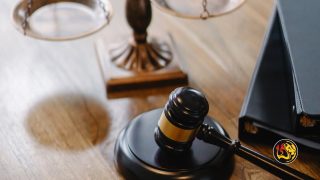 (Worthy News) – A judge in the U.S. District Court for the Northern District of California awarded a permanent injunction to the National Abortion Federation (NAF) on Wednesday, ordering that undercover videos recorded by pro-life activist and journalist David Daleiden are to remain sealed.
After Daleiden and other journalists from the Center for Medical Progress recorded videos of Planned Parenthood officials discussing the trafficking of aborted baby body parts at NAF conferences and trade shows, NAF requested and was awarded a temporary injunction on Daleiden's footage in July 2016.
On Feb 17, 2021, a hearing was held to determine whether that temporary injunction, which was keeping more than 200 hours of footage out of the public eye, should be made permanent. Judge William Orrick insinuated he had already made up his mind. [ Source: Federalist (Read More…) ]
Fair Use Notice:This site contains copyrighted material the use of which has not always been specifically authorized by the copyright owner. We are making such material available in our efforts to advance understanding of environmental, political, human rights, economic, democracy, scientific, and social justice issues, etc. We believe this constitutes a 'fair use' of any such copyrighted material as provided for in section 107 of the US Copyright Law. In accordance with Title 17 U.S.C. Section 107, the material on this site is distributed without profit to those who have expressed a prior interest in receiving the included information for research and educational purposes. For more information go to: http://www.law.cornell.edu/uscode/17/107.shtml. If you wish to use copyrighted material from this site for purposes of your own that go beyond 'fair use', you must obtain permission from the copyright owner.