Thursday, April 15, 2021 |
Tag Cloud
Tags:
Joe Biden
,
Military
,
News
,
PLO
,
Putin
,
Russia
,
sanctions
,
UK
,
Ukraine
,
United States
,
War
,
White House
,
Worthy News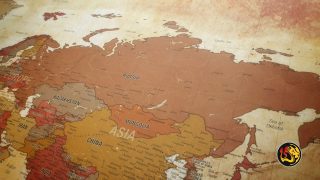 By Stefan J. Bos, Chief International Correspondent Worthy News
(Worthy News) – U.S. President Joe Biden on Thursday expelled 10 Russian diplomats in retaliation to Moscow's interference in last year's presidential election and the hacking of federal agencies.
The United States also imposed sanctions against nearly three dozen people and companies to hold the Kremlin accountable for the actions against the U.S.
Thursday's White House statement said the new sanctions show the U.S. "will impose costs in a strategic and economically impactful manner on Russia" if it continues its "destabilizing international action."
The move came after the White House said President Biden proposed a summit with Russia's Vladimir Putin.
In a phone call with the Russian president, Biden raised concerns about a Russian troop build-up near Ukraine's borders and the Crimean peninsula annexed by Moscow in 2014.
Tensions have risen once again in the long-simmering conflict in eastern Ukraine, where government forces have battled pro-Russian separatists since 2014.
Ukraine says recent clashes cost the lives of at least 28 Ukrainian service members and left at least another 68 wounded since January.
Kiev warned this week that 28,000 separatist fighters and more than 2,000 Russian military instructors and advisers are currently in eastern Ukraine, while nearly 33,000 soldiers are deployed in Crimea.
Copyright 1999-2022 Worthy News. All rights reserved.
If you are interested in articles produced by Worthy News, please check out our FREE sydication service available to churches or online Christian ministries. To find out more, visit
Worthy Plugins.
Tag Cloud
Tags:
Joe Biden
,
Military
,
News
,
PLO
,
Putin
,
Russia
,
sanctions
,
UK
,
Ukraine
,
United States
,
War
,
White House
,
Worthy News