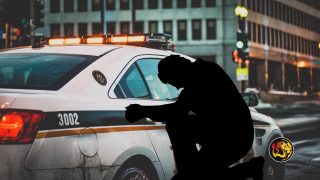 (Worthy News) – The members of the NYPD grew so disenchanted with their jobs in 2020 that over 5,300 uniformed officers either retired or quit, an astonishing 75% increase over the year before, amounting to 15% of the total number of officers on the force. The impetus for the officers quitting seemed to be the death of George Floyd and the unrest that followed; between May 25 and June 24, 2020, a whopping 272 officers left the force in one month.
2,600 officers quit and 2,746 filed for retirement, according to the New York Post. The 5,346 officers who left the force were nearly 2,300 more than left the force in 2019, when 1,509 officers quit and 1,544 filed for retirement. [ Source: Daily Wire (Read More…) ]
Philadelphia Sees Looming Police Shortage As Officers File For Retirement And Young People Aren't Signing Up
In Philadelphia, police are having trouble finding new recruits to join the force, even as officials say the department is severely understaffed.
FOP Lodge #5 President John McNesby says it's kind of like a perfect storm developing.
The eye of the storm revolves around several issues including a dramatic rise in the number of Philadelphia police officers filing for retirement, a diminishing pool of young people who even want to be a big city cop, and the suspension of new officer training because of the pandemic. [ Source (Read More…) ]
Fair Use Notice:This site contains copyrighted material the use of which has not always been specifically authorized by the copyright owner. We are making such material available in our efforts to advance understanding of environmental, political, human rights, economic, democracy, scientific, and social justice issues, etc. We believe this constitutes a 'fair use' of any such copyrighted material as provided for in section 107 of the US Copyright Law. In accordance with Title 17 U.S.C. Section 107, the material on this site is distributed without profit to those who have expressed a prior interest in receiving the included information for research and educational purposes. For more information go to: http://www.law.cornell.edu/uscode/17/107.shtml. If you wish to use copyrighted material from this site for purposes of your own that go beyond 'fair use', you must obtain permission from the copyright owner.