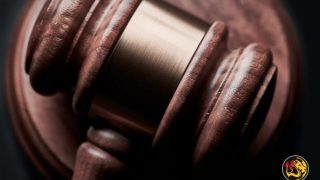 (Worthy News) – New Mexico on Friday eliminated coronavirus-related capacity restrictions on religious services.
A revised public health order issued by the state's health secretary permits houses of worship to have full-capacity indoor services, while previously, New Mexico religious institutions had faced capacity caps that ranged from 25% to 75%.
While the order permits full capacity services, it states that religious institutions are "are strongly encouraged" to have decreased capacity levels for indoor services. [ Source: Just the News (Read More…) ]
Fair Use Notice:This site contains copyrighted material the use of which has not always been specifically authorized by the copyright owner. We are making such material available in our efforts to advance understanding of environmental, political, human rights, economic, democracy, scientific, and social justice issues, etc. We believe this constitutes a 'fair use' of any such copyrighted material as provided for in section 107 of the US Copyright Law. In accordance with Title 17 U.S.C. Section 107, the material on this site is distributed without profit to those who have expressed a prior interest in receiving the included information for research and educational purposes. For more information go to: http://www.law.cornell.edu/uscode/17/107.shtml. If you wish to use copyrighted material from this site for purposes of your own that go beyond 'fair use', you must obtain permission from the copyright owner.