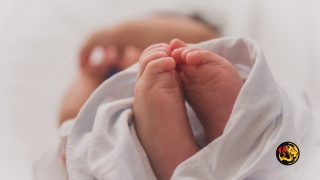 (Worthy News) – Montana Gov. Greg Gianforte signed three bills on Monday restricting abortion access in the state, celebrating it as a success after several attempts to pass similar measures in previous years were vetoed by former Democratic governors.
The bills ban abortion after 20 weeks of gestation, require health care providers to give pregnant women the opportunity to view an ultrasound before performing an abortion and place several restrictions on abortion drugs, like requiring that they be administered in-person rather than through telemedicine.
Gianforte signed the measures in the presence of a jubilant crowd of Republican lawmakers and anti-abortion activists. [ Source: CBN News (Read More…) ]
Fair Use Notice:This site contains copyrighted material the use of which has not always been specifically authorized by the copyright owner. We are making such material available in our efforts to advance understanding of environmental, political, human rights, economic, democracy, scientific, and social justice issues, etc. We believe this constitutes a 'fair use' of any such copyrighted material as provided for in section 107 of the US Copyright Law. In accordance with Title 17 U.S.C. Section 107, the material on this site is distributed without profit to those who have expressed a prior interest in receiving the included information for research and educational purposes. For more information go to: http://www.law.cornell.edu/uscode/17/107.shtml. If you wish to use copyrighted material from this site for purposes of your own that go beyond 'fair use', you must obtain permission from the copyright owner.