Thursday, May 13, 2021 |
Tag Cloud
Tags:
Africa
,
Boko Haram
,
Canada
,
Christian
,
church
,
healthcare
,
Islam
,
Islamic State
,
Muslim
,
News
,
Nigeria
,
Police
,
Prayer
,
Worthy News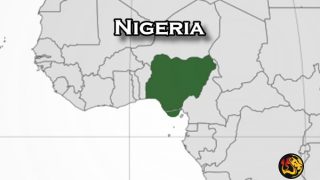 By Stefan J. Bos, Chief International Correspondent Worthy News
(Worthy News) – Islamist militants killed and injured numerous Christians in a church and towns in central and northern Nigeria, Christians confirmed Thursday.
Additionally, Christian survivors on Thursday still searched for loved ones kidnapped by the militants in recent raids, Worthy News established.
One of the worst attacks came April 25 when gunmen raided a Sunday service at Haske Baptist Church in Nigeria's Middle Belt, killing one and kidnapping at least four women, Christians said.
The violence rocked Manini Tasha village in Kaduna State, where Fulani fighters often target the Christian population, several sources explained.
Healthcare worker Zacharia Dogon Yaro was killed, and Shehu Haruna was injured, worshipers added in published remarks. "[The attackers] surrounded the church and started shooting… They shot at us randomly and at anyone they sighted," a witness said in a statement.
The Fulani gunmen then seized Charity Musa, Rose Zacharia, Alheri Bala, and Liatu Zakka as they left, according to Christians familiar with the situation.
MORE ATTACKS
Rights activists said it was one of several Islamist attacks targeting predominantly Christian areas of Nigeria.
In Kaduna State, Pastor Ozigi Hassan of the Mercy Place Ministry Church was reportedly kidnapped, along with his wife Fulaki and their four children, in the early hours of April 30.
"Police pursued the captors and were able to recover the pastor and children. But the attackers managed to escape with Fulaki," said advocacy group Voice Of the Martyrs Canada (VOMC). Her situation remained unclear Thursday.
Earlier, on April 21, "heavily armed Fulani gunmen forced their way into a hospital in the town of Idon, which is located in southern Kaduna State. Two Christian nurses, Afiniki Bako and Grace Zugwai Nkut were taken captive," VOMC added.
Besides Fulani Islamists, other Muslim groups are also targeting Christians, according to believers in the region.
In the village of Libera Gida, suspected Islamist militants from the Boko Haram reportedly joined Fulani herdsmen in kidnapping 72 village residents on April 22nd and then holding them for ransom.
CHRISTIANS KILLED
Separately in northern Yobe State, the Islamic State West Africa Province (ISWAP) group invaded the town of Geidam, killing Christians, Worthy News learned.
Some 2,000 residents reportedly fled to escape the looting and burning. But at least two Christians, along with two Muslim schoolteachers, were unable to escape and were killed, Christians said.
Leaflets were reportedly dropped in the area calling for establishing an Islamic State, saying: "We are fighting unbelievers. Christians and any other person or group going against the teaching of Islam, even if they are Muslims."
Nigeria's government has reportedly played down a religious motive behind these attacks.
VOMC claimed, however, that "the frequent targeting of churches, as well as Christians, shows that hatred for Christianity plays a key role" in the violence.
The Christian group said it had urged prayers for the injured, those who lost loved ones, and the safe return of the kidnapped Nigerian Christians.
Copyright 1999-2022 Worthy News. All rights reserved.
If you are interested in articles produced by Worthy News, please check out our FREE sydication service available to churches or online Christian ministries. To find out more, visit
Worthy Plugins.
Tag Cloud
Tags:
Africa
,
Boko Haram
,
Canada
,
Christian
,
church
,
healthcare
,
Islam
,
Islamic State
,
Muslim
,
News
,
Nigeria
,
Police
,
Prayer
,
Worthy News