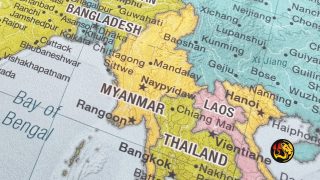 by Karen Faulkner, Worthy News Correspondent
(Worthy News) – Rights groups report that Karen Christians in Myanmar are suffering under attacks and massive displacement by the Tatmadaw Burmese military which wrested control of the civilian government in February, and which carries out violent campaigns against ethnic and religious minorities in the country, International Christian Concern has reported. Prayer has been requested for the Karen Christians and all those oppressed in Myanmar.
The first ethnic group in the country to accept Christianity, an estimated 4 million Karen live in Myanmar's Kayin state. Around 20-30 percent of Karen are Christians who face both ethnic and religious persecution, ICC said.
"The Tatmadaw has been unyielding in their violence against Karen civilians since taking over the government in February, " ICC said in its report. "Fighting and shelling in civilian areas such as the Doo Tha Htoo District has been relentless, forcing many Karen Christians to flee into the jungle or across the border into Thailand, leaving behind their farms, homes, and churches."
Rights groups say that the Karen were vulnerable to attack even before the February coup, but the previous civilian government had provided some protection against the Tatmadaw, ICC said. Since that government was overthrown, however, persecution against Karen Christians has intensified.
In a statement to ICC, Clara Tunwin, a Karen Christian activist based in Washington, D.C. said: "Over 20,000 Karen villagers are currently displaced. They need a lot of medical supplies, medical attention, food, and shelter. Our plea to our brothers and sisters in Christ all around the world is to continue praying for the Karen Christians and other people who are oppressed and attacked by the Burmese military."
Copyright 1999-2022 Worthy News. All rights reserved.
If you are interested in articles produced by Worthy News, please check out our FREE sydication service available to churches or online Christian ministries. To find out more, visit
Worthy Plugins.