Thursday, May 13, 2021 |
Tag Cloud
Tags:
China
,
Christian
,
covid-19
,
Hindu
,
India
,
News
,
Nigeria
,
religion
,
religious freedom
,
Saudi Arabia
,
Turkey
,
War
,
Worthy News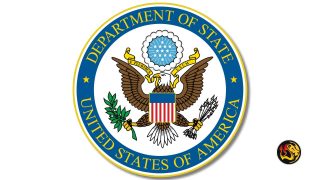 by Karen Faulkner, Worthy News Correspondent
(Worthy News) – The US State Department has published its International Religious Freedom (IRF) Report for 2020, providing an overview of religious freedom and persecution around the world, International Christian Concern reports. This year's IRF condemned countries including Saudi Arabia, Nigeria, and China for their abuses of religious freedom, and stated that the US would continue to address the issue.
The IRF had a particularly lengthy section on China, detailing abuses taking place against religious minorities across the country, ICC said. The report also highlighted continued persecution against non-Hindus in India. In particular, the IRF noted that persecution in India diminished during COVID-19 lockdowns, but increased again once restrictions were eased.
Of special note in the report was Turkey, an ally of the US which the Biden administration has begun to address regarding its treatment of Christians.
Addressing a press conference about the report, Secretary of State Antony Blinken said: "Religious freedom, like every human right, is universal. All people, everywhere, are entitled to it no matter where they live, what they believe, or what they don't believe."
The report also made specific mention of the ongoing work of the International Christian Concern organization in reporting on persecution worldwide. In a statement welcoming the IRF, Matias Perttula, Director of Advocacy at ICC, said: "Persecution persists in so many countries today and more work needs to be done to push back against forces that continue to restrict the foundational right of freedom of religion. ICC looks forward to continuing to work with the State Department on this vital issue."
Copyright 1999-2022 Worthy News. All rights reserved.
If you are interested in articles produced by Worthy News, please check out our FREE sydication service available to churches or online Christian ministries. To find out more, visit
Worthy Plugins.
Tag Cloud
Tags:
China
,
Christian
,
covid-19
,
Hindu
,
India
,
News
,
Nigeria
,
religion
,
religious freedom
,
Saudi Arabia
,
Turkey
,
War
,
Worthy News