Monday, June 14, 2021 |
Tag Cloud
Tags:
Day of Rage
,
Hamas
,
Israel
,
Jerusalem
,
News
,
Palestinians
,
temple
,
Temple Mount
,
War
,
Worthy News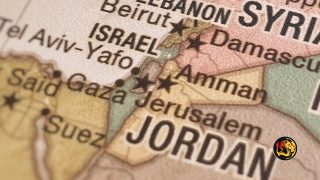 (Worthy News) – Israel's brand new government may already be tested less than two days after being sworn into office. Hamas and other Palestinian groups are calling for a 'Day of Rage' on Tuesday if the planned 'Flag March' takes place through Jerusalem's Old City.
In a statement on Sunday, Hamas encouraged Palestinians to "mobilize" at al-Aqsa on the Temple Mount and in the Old City of Jerusalem.
"Let next Tuesday be a day of mobilization and a bond towards al-Aqsa Mosque, and a day of anger and defiance of the occupier," The Jerusalem Post reported. "Show God and your people what you have done in it and be the best sword for Jerusalem and al-Aqsa." [ Source: CBN News (Read More…) ]
Fair Use Notice:This site contains copyrighted material the use of which has not always been specifically authorized by the copyright owner. We are making such material available in our efforts to advance understanding of environmental, political, human rights, economic, democracy, scientific, and social justice issues, etc. We believe this constitutes a 'fair use' of any such copyrighted material as provided for in section 107 of the US Copyright Law. In accordance with Title 17 U.S.C. Section 107, the material on this site is distributed without profit to those who have expressed a prior interest in receiving the included information for research and educational purposes. For more information go to: http://www.law.cornell.edu/uscode/17/107.shtml. If you wish to use copyrighted material from this site for purposes of your own that go beyond 'fair use', you must obtain permission from the copyright owner.