Tuesday, June 15, 2021 |
Tag Cloud
Tags:
Christian
,
church
,
Court of Appeals
,
covid-19
,
Nevada
,
News
,
Supreme Court
,
US Supreme Court
,
Worthy News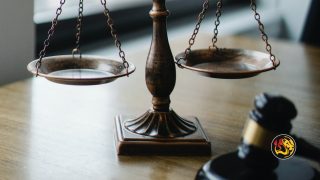 by Karen Faulkner, Worthy News Correspondent
(Worthy News) – Nevada is to pay Calvary Chapel Dayton Valley church $175,000 for legal fees it incurred in its lawsuit against state COVID-19 restrictions on houses of worship, the Christian Post reports. The Nevada Board of Examiners unanimously approved a request from the Office of the Attorney General to pay the funds as the result of a tort claim.
Calvary Chapel Dayton Valley church had filed suit against Nevada in May 2020, asserting that churches were unfairly subjected to greater restrictions than secular businesses were, the Christian Post reports. For example, churches were allowed to have only 50 people at a service, while casinos were allowed to operate at 50% capacity.
In June 2020, a District Court ruled against the church on the grounds it had not proved discrimination, the Christian Post reports. A month later, the US Supreme Court allowed the lower court's ruling to stand for the time being.
However, in December the Court of Appeals for the Ninth Circuit found in favor of the church, saying Calvary Chapel had "demonstrated a likelihood of success on the merits of its Free Exercise claim." Moreover, the court said, the church had "also established that the occupancy limitations contained in the Directive — if enforced— will cause irreparable harm, and that the issuance of an injunction is in the public interest."
Accordingly, the Ninth Circuit Court reversed the District Court's decision and prohibited the state from imposing further restrictions on churches.
Chief of the Nevada Board of Examiners Susan Brown said in a statement that the $175,000 payment was "to comply with the consent decree in this case that requires the state of Nevada to pay reasonable attorney fees," adding that "this cost will come out of the tort claim fund."
Copyright 1999-2022 Worthy News. All rights reserved.
If you are interested in articles produced by Worthy News, please check out our FREE sydication service available to churches or online Christian ministries. To find out more, visit
Worthy Plugins.