Sunday, June 20, 2021 |
Tag Cloud
Tags:
Burma
,
Christian
,
church
,
Kachin
,
Military
,
Muslim
,
News
,
Pakistan
,
Security
,
United Nations
,
War
,
Worthy News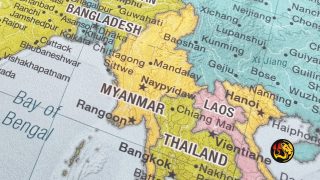 By Stefan J. Bos, Chief International Correspondent Worthy News
(Worthy News) – Thousands have been displayed, and many face starvation after Myanmar's army attacked internally displaced people (IDP) camps in the country's Christian-majority Chin State, aid workers confirmed.
"Around 5,000 internally displaced persons in Chin State, Myanmar, have again been forced to flee after Myanmar Army attacks on villages and IDP camps, said aid group, Barnabas Fund.
The army of Myanmar, also known as Burma, the army launched artillery strikes against IDP camps in the Mindat region of Chin State on June 5, added Christians familiar with the situation.
The attacked camps and nearby villages reportedly sheltered thousands of first people.
They were first displaced after the army, known as Tatmadaw, was involved in an offensive in the region on May 12, Worthy News.
An unidentified official from one of the IDP camps explained in published remarks that "there are only a few areas left for IDPs to flee to." "The IDPs are tired of running," he stressed. "They are facing food shortages as the junta has cut off the transportation of aid."
MASS DEATHS
The blocking of humanitarian aid to the region raised the possibility that IDP camps will run out of food and other supplies, warned Christian aid workers.
Additionally, the United Nations warned of "mass deaths from starvation, disease and exposure" in Pakistan's Kayah State, a region with a large Christian population.
There were already "brutal, indiscriminate attacks" against civilians which displaced some 100,000 people, explained Barnabas Fund.
The Tatmads attacked church buildings in Kayah, on one occasion killing four and injuring eight in artillery strikes against a church in Loikaw, the state capital, Christian aid workers said.
The latest standoff comes amid growing tensions in Buddhist-majority Myanmar since the army seized power in a military coup on February 1.
"The Tatmadaw has for many years persecuted the Christian-majority Chin, Kachin, and Karen ethnic groups as well as the Muslim-majority Rohingya," Barnabas Fund told Worthy News. The army did not comment on the latest developments, but security forces clashed with Christian groups and pro-democracy protesters.
Copyright 1999-2022 Worthy News. All rights reserved.
If you are interested in articles produced by Worthy News, please check out our FREE sydication service available to churches or online Christian ministries. To find out more, visit
Worthy Plugins.