Monday, June 21, 2021 |
Tag Cloud
Tags:
Conservative
,
Iran
,
Israel
,
News
,
nuclear
,
Nuclear Deal
,
sanctions
,
United States
,
Worthy News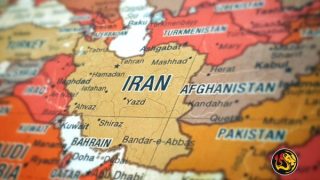 by Karen Faulkner, Worthy News Correspondent
(Worthy News) – The United States has said it will continue indirect talks with Iran on rejoining the 2015 nuclear deal, despite asserting that the June 18 election of ultraconservative cleric Ebrahim Raisi as Iran's new president had not been a free and fair process, the Times of Israel reports. Raisi is viewed as an ally of Iran's Supreme Leader, Ayatollah Ali Khamenei.
Voter turnout to Iran's election was low, as some 600 contenders for the presidency were reduced to seven, with many strong candidates being barred from running, TOI said. Then, just days before the election, three of the approved candidates dropped out of the race.
In a statement responding to Iran's election, a US State Department spokesperson said: "Iranians were denied their right to choose their own leaders in a free and fair electoral process."
Nevertheless, the State Department said, indirect talks between Iran and the US in Vienna had made "meaningful progress," and would continue. "We will continue discussions along with our allies and partners on a mutual return to compliance with the Joint Comprehensive Plan of Action," the spokesperson said.
The talks center on the lifting of sanctions in exchange for Iranian compliance with the terms of the deal. Meanwhile, in gross contravention of the 2015 deal, Iran last week announced it has enriched uranium to 60% purity, a level which is fast approaching the weapons-grade level of 90% purity.
Copyright 1999-2022 Worthy News. All rights reserved.
If you are interested in articles produced by Worthy News, please check out our FREE sydication service available to churches or online Christian ministries. To find out more, visit
Worthy Plugins.