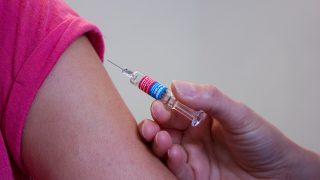 (Worthy News) – As the government reviews several hundred reports of heart inflammation in young people following COVID vaccination, high-profile medical and legal scholars are calling on colleges to scrap their COVID vaccine mandates, calling them unnecessary and potentially harmful to students.
University of California-Irvine medical ethicist Aaron Kheriaty and University of Notre Dame law professor Gerard Bradley went so far as to invoke the post-Nazi Nuremberg Code in urging universities to abandon their mandates, in a Wall Street Journal op-ed this week.
Though many universities already offer exemptions based on medical history and religious objections, the professors suggest two more: the emergency use authorization (EUA) status of the COVID vaccines and widespread natural immunity. [ Source: Just the News (Read More…) ]
Fair Use Notice:This site contains copyrighted material the use of which has not always been specifically authorized by the copyright owner. We are making such material available in our efforts to advance understanding of environmental, political, human rights, economic, democracy, scientific, and social justice issues, etc. We believe this constitutes a 'fair use' of any such copyrighted material as provided for in section 107 of the US Copyright Law. In accordance with Title 17 U.S.C. Section 107, the material on this site is distributed without profit to those who have expressed a prior interest in receiving the included information for research and educational purposes. For more information go to: http://www.law.cornell.edu/uscode/17/107.shtml. If you wish to use copyrighted material from this site for purposes of your own that go beyond 'fair use', you must obtain permission from the copyright owner.