Wednesday, July 7, 2021 |
Tag Cloud
Tags:
EU
,
IDF
,
Iran
,
Israel
,
News
,
nuclear
,
sanctions
,
Trump
,
UK
,
Washington
,
Worthy News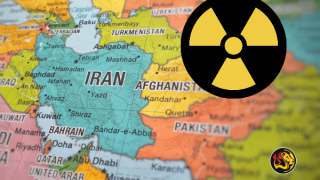 (Worthy News) – Recognizing that the Biden administration is intent on returning to the Iran nuclear agreement in its original form, Israel has focused on convincing the US to leave in place sanctions instituted by former president Donald Trump after the 2015 accord was signed, an Israeli official told The Times of Israel on Wednesday.
Israel believes that the removal of those sanctions would squander the bulk of the remaining leverage the US still has to pressure Iran on its ballistic missile program and its malign activities in the region, the official said.
This position against the removal of Trump-era sanctions was passed along in recent weeks during successive visits to Washington by Defense Minister Benny Gantz, IDF Chief of Staff Aviv Kohavi, President Reuven Rivlin as well as during Foreign Minister Yair Lapid's meeting with US Secretary of State Antony Blinken. [ Source: Times of Israel (Read More…) ]
Fair Use Notice:This site contains copyrighted material the use of which has not always been specifically authorized by the copyright owner. We are making such material available in our efforts to advance understanding of environmental, political, human rights, economic, democracy, scientific, and social justice issues, etc. We believe this constitutes a 'fair use' of any such copyrighted material as provided for in section 107 of the US Copyright Law. In accordance with Title 17 U.S.C. Section 107, the material on this site is distributed without profit to those who have expressed a prior interest in receiving the included information for research and educational purposes. For more information go to: http://www.law.cornell.edu/uscode/17/107.shtml. If you wish to use copyrighted material from this site for purposes of your own that go beyond 'fair use', you must obtain permission from the copyright owner.