Thursday, July 15, 2021 |
Tag Cloud
Tags:
Africa
,
EU
,
Euro
,
Europe
,
France
,
ISIS
,
Islam
,
Islamic State
,
jihad
,
Military
,
News
,
Worthy News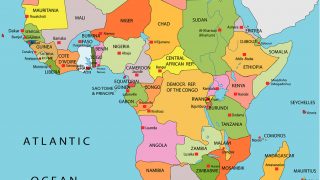 (Worthy News) – Last week, Niger's President Mohamed Bazoum said his country needed technological assistance from its European partners to fight jihadis. He complained of swaths of territory in Mali and Niger being taken over by the so-called "Islamic State" (IS) — known also as ISIS — and its affiliates.
Bazoum's comments came as French President Emmanuel Macron announced France would start closing military bases in northern Mali by the end of 2021, including the 5,100-member Barkhane force.
"We are going to reorganize ourselves in line with this need to stop this spread to the south," Macron told reporters. [ Source: Deutche Welle (Read More…) ]
Fair Use Notice:This site contains copyrighted material the use of which has not always been specifically authorized by the copyright owner. We are making such material available in our efforts to advance understanding of environmental, political, human rights, economic, democracy, scientific, and social justice issues, etc. We believe this constitutes a 'fair use' of any such copyrighted material as provided for in section 107 of the US Copyright Law. In accordance with Title 17 U.S.C. Section 107, the material on this site is distributed without profit to those who have expressed a prior interest in receiving the included information for research and educational purposes. For more information go to: http://www.law.cornell.edu/uscode/17/107.shtml. If you wish to use copyrighted material from this site for purposes of your own that go beyond 'fair use', you must obtain permission from the copyright owner.