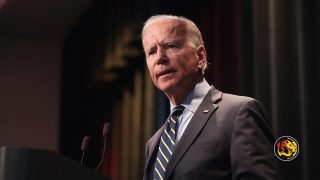 By Stefan J. Bos, Chief International Correspondent Worthy News
(Worthy News) – U.S. President Joe Biden has urged New York Governor Andrew Cuomo to resign after the attorney general found that he sexually harassed nearly a dozen women.
"I think he should resign," Biden said of his longtime Democratic ally, who was accused of improper sexual actions against 11 women, including current and former aides.
"Look, I'm not going to flyspeck this. I'm sure there are some embraces that were totally innocent. But apparently, the attorney general decided there were things that weren't," added
Biden.
The President himself has faced allegations of making women feel uncomfortable with unwanted touching. He has denied a sexual assault allegation from former Senate aide Tara Reade.
Biden did not weigh in on whether the New York State Legislature should impeach Cuomo — or if the governor should face criminal charges. He also confirmed he hadn't spoken on Tuesday with the three-term Democrat.
Governor Cuomo has denied wrongdoing, saying his gestures and demeanor were misinterpreted and were always intended to convey warmth to the women.
Copyright 1999-2022 Worthy News. All rights reserved.
If you are interested in articles produced by Worthy News, please check out our FREE sydication service available to churches or online Christian ministries. To find out more, visit
Worthy Plugins.