Monday, December 13, 2021 |
Tag Cloud
Tags:
Germany
,
Iran
,
Israel
,
Media
,
Military
,
News
,
nuclear
,
Nuclear Deal
,
PLO
,
Security
,
Trump
,
UK
,
United Nations
,
United States
,
War
,
Washington
,
Worthy News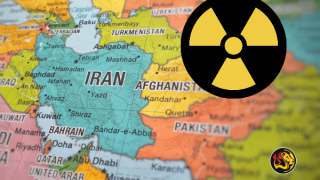 By Stefan J. Bos, Chief International Correspondent Worthy News
(Worthy News) – There were signs Monday that Iran prepared for a space launch amid tense talks over its tattered nuclear deal with world powers.
Satellite images obtained by The Associated Press agency and seen by Worthy News showed the likely blast off at Iran's Imam Khomeini Spaceport outside Tehran, the capital.
Monday's developments came amid experts' concerns that Iran could have a nuclear weapon within weeks. As talks continued between Iran and world powers in Vienna, Austria, to prevent this, Germany's new foreign minister warned that "time is running out for us at this point."
Satellite footage showed increased activity at the spaceport in the desert plains of Iran's rural Semnan province, some 240 kilometers (150 miles) southeast of Tehran.
Washington had warned that such satellite launches defy a United Nations Security Council resolution. That resolution called on Iran to undertake no activity related to ballistic missiles capable of delivering nuclear weapons.
Separately, Israel has said it wouldn't allow Iran to have nuclear capabilities and suggested military actions to prevent this, adding to tensions in an already volatile region.
IRAN CONTINUES
But there were no indications Monday that Iran would back down. Images monitored by Worthy News showed a support vehicle parked alongside a massive white gantry usually housing a rocket on the launchpad.
That support vehicle appeared in other satellite photos at the site just ahead of a launch.
Also visible was a hydraulic crane with a railed platform, seen before previous launches and likely used to service the rocket, according to sources familiar with the developments.
Other satellite images at the spaceport recently indicated an increase in the number of cars in the area, another sign of heightened activity that typically precedes a launch. A building believed to be the "checkout" facility for a rocket also showed increased activity.
Monday's actions came after Worthy News published this month excerpts of a report suggesting that Iran could have a nuclear weapon within weeks.
In the report, David Albright – a world-renowned nuclear physicist – concluded that Iran might have four nuclear weapons within a year.
The documentation published with two of his colleagues concluded that Iran has enough weapons-grade uranium "for a single nuclear weapon in as little as three weeks."
MILITARY COMPONENT?
Iran claims it does not seek nuclear weapons, and days its satellite launches and rocket tests do not have a military component. Tehran also says it hasn't violated the U.N. resolution as it only "called upon" Iran not to conduct such tests.
Iran's civilian space program saw a series of setbacks and fatal explosions plague it in recent years. One mysterious blast caught the attention of then U.S. President Donald J. Trump, in 2019, who posted on social media a U.S. spy satellite pictures of the explosion's aftermath with the caption: "The United States of America was not involved in the catastrophic accident."
Over the past decade, Iran has also sent several short-lived satellites into orbit and, in 2013, launched a monkey into space. But the latest possible launch comes as there was no breakthrough in talks over Iran's nuclear program.
Since Trump withdrew America from Tehran's nuclear accord with world powers in 2018, Iran abandoned the deal's limits on its program.
Today, Tehran enriches uranium up to 60 percent purity — a short technical step from weapons-grade levels of 90 percent needed for nukes, experts say.
Its stockpile of enriched uranium also continues to grow, and international inspectors face challenges in monitoring its advances, Worthy News learned.
Western diplomats have questioned Iran's assertions that its nuclear reactors are for "peaceful purposes."
Copyright 1999-2022 Worthy News. All rights reserved.
If you are interested in articles produced by Worthy News, please check out our FREE sydication service available to churches or online Christian ministries. To find out more, visit
Worthy Plugins.
Tag Cloud
Tags:
Germany
,
Iran
,
Israel
,
Media
,
Military
,
News
,
nuclear
,
Nuclear Deal
,
PLO
,
Security
,
Trump
,
UK
,
United Nations
,
United States
,
War
,
Washington
,
Worthy News