Sunday, January 2, 2022 |
Tag Cloud
Tags:
Bible
,
Canada
,
China
,
Christian
,
church
,
Education
,
Faith
,
house church
,
Media
,
News
,
religion
,
War
,
Worthy News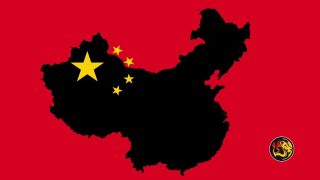 By Stefan J. Bos, Chief International Correspondent Worthy News
(Worthy News) – Devoted Christians in China were looking towards the New Year on Friday with little reason to cheer amid concerns the Communist government will continue a crackdown on worship outside state churches.
Ahead of the Chinese New Year starting February 1, "there appears to be no indication that the opposition will abate," said advocacy group Voice Of the Martyrs Canada (VOMC).
The group, which supports underground Chinese churches and believers, said it did not expect a change in policies under Chinese President Xi Jinping.
However, "Despite intensifying efforts from the Chinese Communist Party, the Christian population has continued to grow, particularly among unregistered church groups," VOMC told Worthy News.
There are at least an estimated 100 million Christians residing in the country of more than 1.3 billion people, VOMC added. Some Communist officials estimate the figure to be at least 130 million, Worthy News established earlier.
Amid the spread of Christianity, President Xi "intensified his party's attempts to redevelop religion in the context of a socialist Chinese culture, thereby stripping away many critical Scriptural doctrines," VOMC added.
STATE CHURCHES
Churches registered under the government's Three-Self Patriotic Movement have reportedly been pressured to promote Communist philosophy over Scriptural teachings. It is also a key reason why millions of Christians worship underground in house churches, Worthy News established.
Crosses have frequently been removed from church buildings, only to be replaced by flags and portraits of President Xi, several Christians and footage confirmed. "Moreover, the government seeks to replace Biblical teachings with secular socialist homilies," explained VOMC.
Registered churches opposing the enforced mandates often face various forms of punishment – including the closure of their worship facilities.
Unregistered churches throughout the country experience the toughest opposition, as the authorities require them to be registered as government-authorized churches.
Those not in compliance are subjected to forced closures, VOMC noted. "Throughout the past year, there have been numerous accounts of pastors and other Christians being arrested, interrogated, and held in prison for extended periods, frequently without any charge."
BIBLE APPS TARGETED
Additionally, religious education of children and youth has been discouraged by the government, and "raids and attacks against Christian schools have alarmingly escalated," in 2021, VOMC said
As part of the national crackdown on Christian faith, Bible applications on, for instance, mobile phones and Christian social media groups such as WeChat have reportedly been blocked by authorities.
Access to Bibles is prevented through the removal of online sales sites, Christians said.
Christian bookstores are required to display the teachings of President Xi Jinping rather than Christian literature, according to rights investigators.
VOMC said that without "changes in leadership at all levels of the Chinese government," Christians face another turbulent year in the Asian nation.
Fair Use Notice:This site contains copyrighted material the use of which has not always been specifically authorized by the copyright owner. We are making such material available in our efforts to advance understanding of environmental, political, human rights, economic, democracy, scientific, and social justice issues, etc. We believe this constitutes a 'fair use' of any such copyrighted material as provided for in section 107 of the US Copyright Law. In accordance with Title 17 U.S.C. Section 107, the material on this site is distributed without profit to those who have expressed a prior interest in receiving the included information for research and educational purposes. For more information go to: http://www.law.cornell.edu/uscode/17/107.shtml. If you wish to use copyrighted material from this site for purposes of your own that go beyond 'fair use', you must obtain permission from the copyright owner.