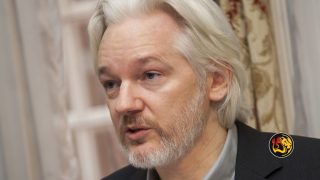 By Stefan J. Bos, Chief International Correspondent Worthy News
LONDON (Worthy News) – Britain's government ordered WikiLeaks founder Julian Assange's extradition to the United States to face espionage and hacking charges, but his site said it would appeal.
Assange has 14 days to appeal the decision, the British Home Office said. British Home Secretary Priti Patel made the extradition order after Assange was denied a Supreme Court appeal in March.
That case related to Assange's physical and mental health, and the U.S. government won after offering assurances he would not be held in solitary confinement.
Supporters say the American case against him is politically motivated and that he is entitled to freedom-of-speech protections as a journalist.
However, the Home Office said in a statement: "The UK courts have not found that it would be oppressive, unjust or an abuse of process to extradite Mr. Assange.
"Nor have they found that extradition would be incompatible with his human rights, including his right to a fair trial and to freedom of expression, and that while in the US, he will be treated appropriately, including in relation to his health."
MAJOR SETBACK
The decision is another setback for Assange, who has been held in a London prison since 2019, after seven years of evading arrest by seeking political asylum in the Ecuadoran Embassy.
His attorneys argued that he was at high risk of suicide under the restrictions he might face while in U.S. custody.
The US asked British authorities to extradite Mr. Assange so he could stand trial on 17 charges of espionage and one charge of computer misuse relating to WikiLeaks' publication of a massive trove of classified documents more than a decade ago.
WikiLeaks first became prominent when it published a U.S. military video in 2010 showing a 2007 attack by Apache helicopters in Baghdad that killed a dozen people, including two Reuters news staff.
It then released hundreds of thousands of secret classified files and diplomatic cables in the most significant security breach of its kind in U.S. military history.
American prosecutors claim Assange unlawfully helped U.S. Army intelligence analyst Chelsea Manning steal classified diplomatic cables and military files. The publication of those files put lives at risk, the U.S. says.
Yet, Journalism organizations and human rights groups have called on Britain to refuse the extradition request calling it a threat to press freedom and a human rights violation.
Copyright 1999-2022 Worthy News. All rights reserved.
If you are interested in articles produced by Worthy News, please check out our FREE sydication service available to churches or online Christian ministries. To find out more, visit
Worthy Plugins.