Monday, July 16, 2012 (4:30 am)
by Joseph DeCaro, Worthy News Correspondent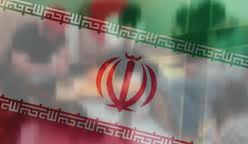 TEHRAN, IRAN (Worthy News)– In his opening speech at an Islamic conference in Tehran Tuesday, the President of Iran said that God didn't create Judaism, or Christianity.
In fact, he said god created only one religion: Islam!
"Islam is a world religion and god has only one religion, that of Islam," Ahmadinejad said. "He did not send Judaism or Christianity. Abraham was a harbinger of Islam, as were Moses and Jesus."
(For the record, no where in the Bible does Abraham, Moses or Jesus ever foretell of Islam; the only supposed account of this prophecy can be found in "The Book of Barnabus," a 15th century fake distributed throughout the Islamic world as a lost book of the Bible.)
"God has only ever created one religion, that of Islam … our dear prophet belongs to the whole world, he is the last of the prophets, he is the prophet of Asians, Americans and Europeans; he is the prophet of Buddhists and Hindus too; he came to save everyone; our prophet is for all the people of the world."
Copyright 1999-2011 Worthy News. All rights reserved.