Wednesday, February 17, 2021 |
Tag Cloud
Tags:
Christian
,
Hindu
,
India
,
Islam
,
Muslim
,
News
,
Police
,
Prayer
,
religion
,
Worthy News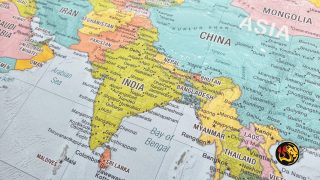 by Karen Faulkner, Worthy News Correspondent
(Worthy News) – The central Indian state of Madhya Pradesh registered 23 cases against Christians and Muslims in the first 23 days of the country's newest and most severe anti-conversion law, International Christian Concern reports. The government of Madhya Pradesh is dominated by the Hindu nationalist Bharatiya Janata Party, the current ruling party in India.
The Freedom of Religion Ordinance, a Madhya Pradesh anti-conversion law, was enacted on January 9 with the expressed intention of preventing citizens from being coerced into changing their religion, ICC reports.
In a statement to the Times of India, Home Minister Narottam Mishra said: "Twenty-three cases were registered under the newly passed Freedom of Religion Ordinance 2020 in January in Madhya Pradesh. We maintain that this is a serious issue and such forces are active across the country. An effort has been taken in Madhya Pradesh to stop them."
Among those reported to have been arrested is Chhatar Singh Katre, a teacher at a village school, ICC said. Katre and two fellow Christians were reportedly arrested during a prayer meeting organized to celebrate the admission of Katre's daughter to college. The three Christians are understood to be in jail with bail denied.
In its report, ICC explains that radical Hindu nationalists across India persecute Christians and Muslims by alleging they coerce Hindus into changing their religion. "According to these nationalists, Indian Christians and Muslims are accused of converting poor Hindus to Christianity and Islam in mass by fraudulent means." Moreover, ICC said: "Local police often overlook violence perpetrated against Christians due to false accusations of forced conversion."
Copyright 1999-2022 Worthy News. All rights reserved.
If you are interested in articles produced by Worthy News, please check out our FREE sydication service available to churches or online Christian ministries. To find out more, visit
Worthy Plugins.