Wednesday, March 3, 2021 |
Tag Cloud
Tags:
Iran
,
Iran Nuclear Deal
,
Israel
,
News
,
nuclear
,
Nuclear Deal
,
United States
,
War
,
Worthy News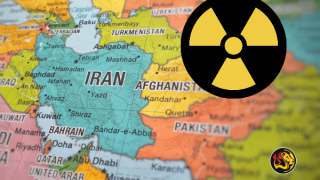 (Worthy News) -Foreign Minister Gabi Ashkenazi said on Tuesday that Israel and the United States have agreed that neither nation will make decisions pertaining to Iran and the Iran nuclear deal without informing the other first.
"If anyone thought the Americans would run to make an agreement with Iran – it did not happen up until now, and I hope it will not happen going forward," Ashkenazi said in a Zoom call with Israeli representatives to East Asia and the Pacific, stressing that relations with the Biden administration were good and that he has been in close contact with his U.S. counterpart, Anthony Blinken.
"There is a decision by a small forum constituting of the prime minister, the defense minister, foreign minister and the heads of the defense establishment to enter a dialogue with them in a non-oppositional manner, discuss Israeli interests and how to forge a great agreement that will safeguard Israeli and regional interests and prevent a nuclear Iran. Our policy is to exhaust this dialogue in person and to professionally converse with the Americans as allies." [ Source: Ynet News (Read More…) ]
Fair Use Notice:This site contains copyrighted material the use of which has not always been specifically authorized by the copyright owner. We are making such material available in our efforts to advance understanding of environmental, political, human rights, economic, democracy, scientific, and social justice issues, etc. We believe this constitutes a 'fair use' of any such copyrighted material as provided for in section 107 of the US Copyright Law. In accordance with Title 17 U.S.C. Section 107, the material on this site is distributed without profit to those who have expressed a prior interest in receiving the included information for research and educational purposes. For more information go to: http://www.law.cornell.edu/uscode/17/107.shtml. If you wish to use copyrighted material from this site for purposes of your own that go beyond 'fair use', you must obtain permission from the copyright owner.